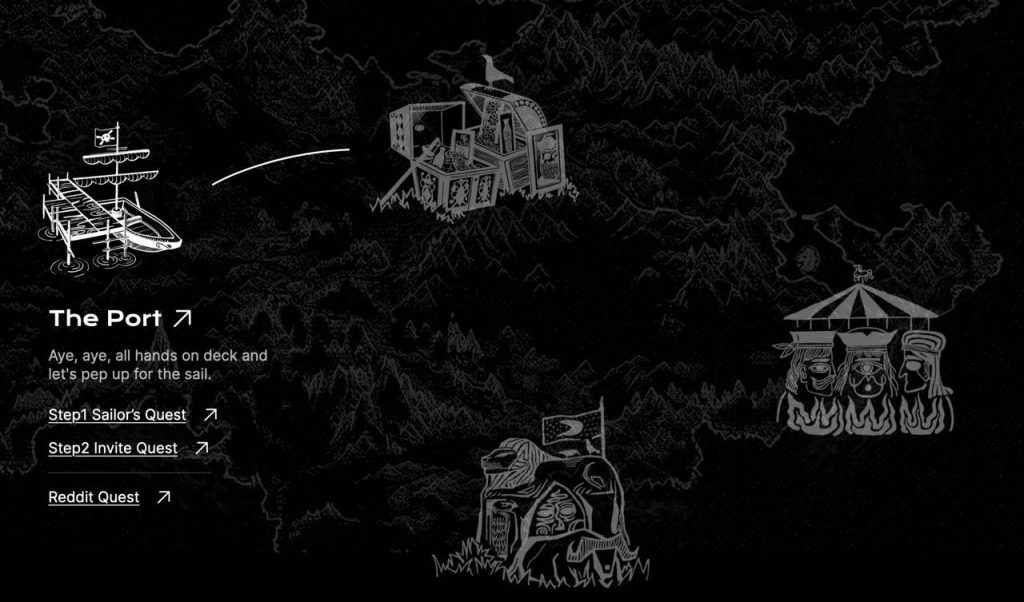 👉 TABI — NFT marketplace, formerly known as Treasureland, completed funding round worth 10 million $about which platform BNB Chain announced May 10.
✅ Financing provided by venture capital companies Animoca Brands, Binance Labs, Draper Dragon, Hashkey Capital, Infinity Crypto Ventures and Youbi Capital. Individual investors include Bo Feng of Dragonfly Capital, Riyadh AD of Saudi Arabia, and Suji Yang of Mask Network.
Fundraising will be primarily used to develop the gaming ecosystem tabi and the creation of its future on-chain identification protocol.
✅ Founder Tabi Xavier Lee said the project plans to launch "NFT incubation fund", which will encourage developers to develop their products, artwork and brand on the web BNB.
✅ TABI will reward users for on-chain activity in their ecosystem starting May 29th!
Read more here , you can also shrink this article .
✌ While we are in the port, then the path to Pirate Island, Pirate Bay and the Lost Temple.
CURRENT ACTIVITIES!
1. Complete the sailor's (cabin boy's) quest on the site
— 🔶 Connect wallet,
— 🔶 Connect to Discord
- 🔶 Get the role of Voyager
- 🔶 join Twitter
— 🔶 Tweet text with a ref
2. Invite more people on your ref))
3. Pass reddit quest
4. Pass the company — like, retweet