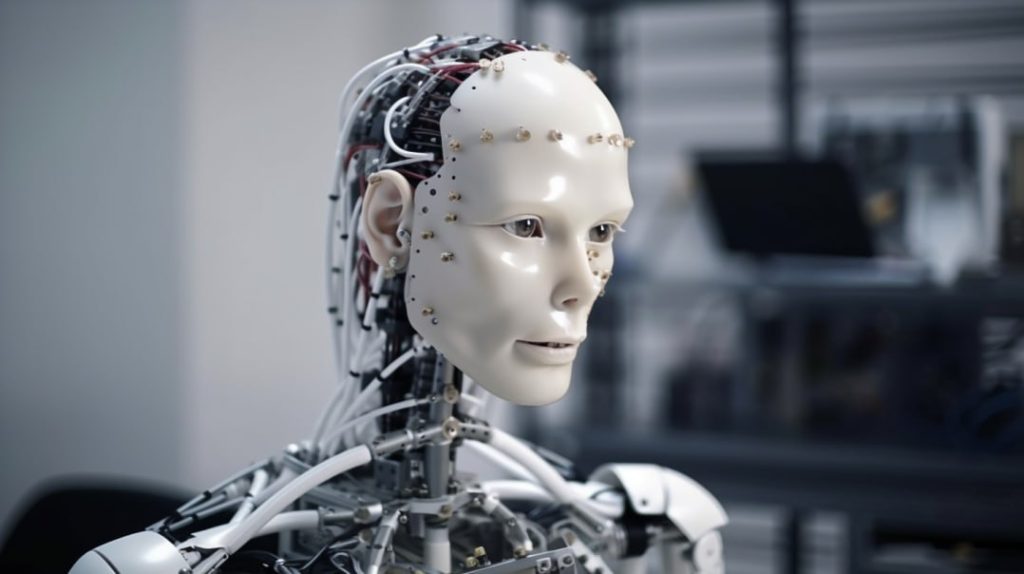 The article was prepared on the basis thread astrophysics Wassim Tenachi
🤓 Φ-SO — physical symbolic optimization package! After 1.5 years of hard work, we used deep reinforcement learning to create a tool that can detect physical laws based on data.
💡 Φ-SO is the first symbolic regression method that uses units in the context of physics to limit the generation of equations, resulting in significant performance improvements.
We demonstrate its power in a graph that shows the shrinking of the search space.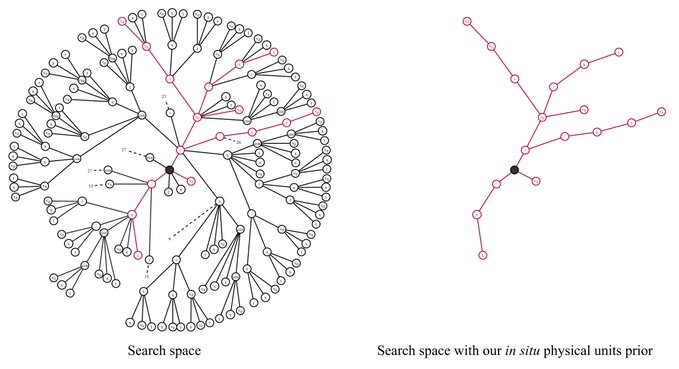 🧐 Our algorithm can help discover simple and complex physical laws from data by exploring the trade-offs between complexity and accuracy. We are proud that Φ-SO has rediscovered the relativistic expression for particle energy as well as the classical approximation.
🔍 Neural networks are great tools for modeling physical systems, but they lack the ability to interpretations And generalizations.

👉Φ-SO gives us a chance to open these "black boxes" and reconstruct the equations that underlie them.
🤯 For example, analytic expression may be much better for generalization beyond the training range than MLP.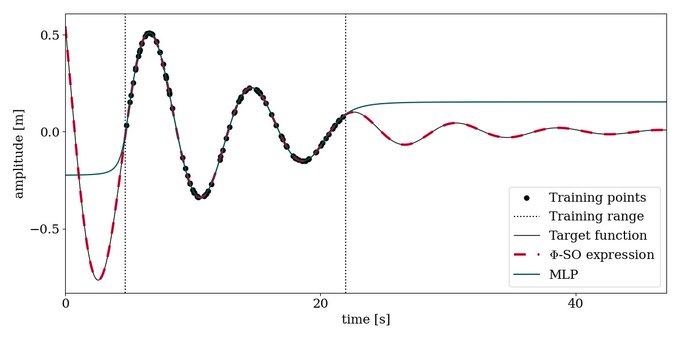 We train RNN generate expressions using RL and calculate the living unit limits to teach our unit rules RNN. If you are interested SR, then our work may be useful for you - we use the same methods as B. Petersen and @Landajuela_M in your great work DSR.

You can find out more details and details, as well as chat with the author of the development at github!
Translation author: @eso97g13